Sometimes its fun to push the boundaries of makeup and create some lovely makeups. Unfortunately I am not so beautiful to put my entire face (LOL) and my expertise and talents ends up only with the eye makeup.
Today's makeup is inspired by mermaids and aquatic flora fauna. The life under the ocean is very colorful and beautiful and even if mermaids are imaginary, they represent the Poseidon's domain and culture very beautifully.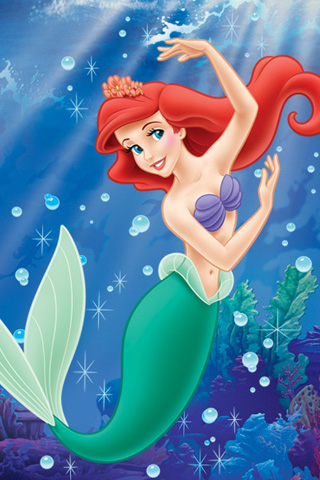 Purples and teals are truly aquatic and there's no better way to pair these colors together than this. Of course, this look can be wearable if the green mascara is substituted with black and the teal is restricted to the lower lids. If you don't find this makeup scary and have the guts to sport it, please feel free to flaunt it for a party or at the pub.
So lets see, how to do this mermaid inspired makeup......
This is the preparation that I do for an tutorial. Its time consuming but very relaxing and makes me feel very happy. Please have a look at the small bag of mascaras at 1 o'clock position in the picture.
Conceal the under eye area and prime the eye lids with an eyeshadow primer.
Apply MAC eyeshadow in Dame's desire over the entire lid, from the lash line to the crease to the brow bone. This acts as an eyeshadow stencil and a base to place other colors.
Apply MAC pigment in Softwash Grey on the entire eye lid till the crease.
Apply MUFE eyeshadow no. 92 in the entire crease and blend it towards the brow bone.
Apply MAC eyeshadow in Surf USA on the lower lids and smoke it out. Let it smoke through the orbit bone to add that oceanic effect.
\
Apply MAC Shore leave eyeshadow to highlight the eyes strategically.
I have highlighted the areas of eyes marked with a * to open up the eyes and add pearlescent effects. MAC Reflets silver are the most amazing and finely milled glitters to be applied on these areas. They are light reflective and add iridescence and drama to eyes.
With a damp brush, apply some more pigment in on the centre of the lids to increase the intensity of the color. Unlike the name Softwash grey, this pigment has more of lilac blue tones.
Trace and line the inner rims of lower lids with NYX Retractable pencil in White. This matte white pencil is a photoshoot regular and opens up eyes, making them appear brighter and larger.
Apply white lash primer to lashes. This makes a colored mascara look vibrant and true to its color while making the eye lashes look opaque. I also love the effects of colored mascaras on lashes without primer.
Coat the entire lash from root to tip and all across the perimeter with MAC Zoomlash mascara in Green. This teal green mascara looks more vibrant and appealing for this ocean inspired look.
And Voila! Here are Mermaid eyes. They have the gleam of the azure blue waters, iridescence of pearls and truly the spirit of the ocean.
Its a matter of dare devilry while using cheek and lip products. Illamasqua and MUFE have some really nice lilac and lavender colored blushes that can be experimented with this look. Since I don't own any of them, I used my favorite MAC Hanging loose mineralize blush for a moonlit glow and a soft candy pink beauty powder. I love strong eyes with strong lips, so lips were drenched in a satiny fuchsia lipstick with blue tones.
PRODUCTS USED
MAC Pro Long wear foundation SPF 10
MAC Moisture cover concealer in Yellow/Coral
MAC Mineralize Skinfinish compact powder
MAC Beauty Powder Blush in Tippy
MAC Mineralize Blush in Hanging Loose
Estee Lauder Pure Color lipstick in Matte Fuchsia
Too Faced Shadow Insurance eyeshadow primer
MAC Limited edition eyeshadows in Dame's desire, Shore leave and Surf USA
Makeup forever eyeshadow no.92
MAC pigment in Softwash Grey LE
MAC Reflets Silver LE or Pro
NYX Retractable eye pencil in Matte White
MAC Prep and Prime lash primer'
MAC Zoomlash mascara in Green (teal)
MAC eyeshadow in Dark edge for brows
MAC Brow Gel
Shiseido eyelash curler
Brushes used : - BH cosmetics duo fiber brush, Scott Barnes Concealer brush, Clinique Blush Brush, Benefit Fan Brush, MAC 217, Sigma pencil brush, Jane Iredale Crease brush, Shiseido small eyeshadow brush and NYX flat eyeshadow brush
Hope you liked this tutorial. Please let me know if you want to request a look.
Till then,
Ciao
Please do not copy any pictures or content of Beauty Traveller without prior permission. Thanks for reading my blog. I don't give 100% on the authenticity of the content here and it is subject to change without prior notice. Please read the disclaimer for any questions.