If you have noticed, Beauty Traveller is under the process of revamping. I am choosing vintage inspired palettes and styles and banners as they look so colorful and amazing and take me back into the days of the golden era where things were bright and people were cool and less stressed.
The iconic drawings, splash of color and the extravaganza of florals and shapes is what appeals me for this year..................
Anyways with the apt name of Beauty Traveller, I am visiting the Palladium Mall to meet and greet a few of my lovely friends and intend to pick up some stuff of which I am going to create a wish list here...so do keep reading...........
I plan to get a few stuff and with limited money in tow its not going to be an easy job to not have the desire to splurge. The things that I plan to buy are (I shall update in the same post when I come back of what I ended picking up)...
LANCOME MIDNIGHT COLLECTION FALL 2012 MOONLIT ROSE HIGHLIGHTER
My sweet friend has reserved one and the last piece of this lovely highlighter just for me. So after all the shopping of Guerlain (which went more that 1.3 lakhs or 2400$ approx.) I have money only to buy this. I have made a small Lancome haul and if I get this one, I shall put it all together in one post.
L'OCCITANE ANGELICA HYDRATION MIST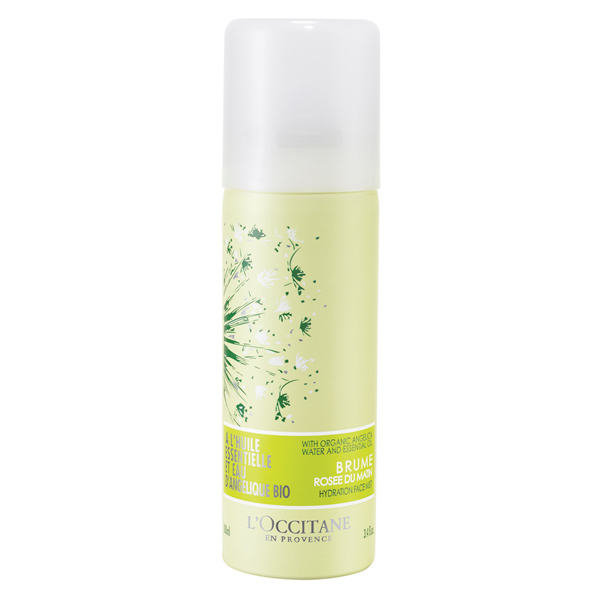 This is the gorgeous mist ever. I am buying 2 of these for a friend from the lovely L'Occitane store in Palladium. I guess it was a limited edition but if you desire to buy it, then they have stocks on their website. You can also purchase them HERE.
NEUTROGENA EYE MAKEUP REMOVER
This is only exclusive to their Palladium boutique and always out of stock. Unfortunately the SAs are so dirty and repulsive down market ones that it makes me a bit scared to go there but I am still going to muster the guts and inquire about this one.
This is all for the day. I hope to bump into a couple of my friends from Palladium and if money is spare and it gets irresistible then I may pick up something from Chanel or Clarins as the wish list is huge.
Do share, what you shopped this Sunday....
I had a lovely time in the Palladium Mall today. First went to Chanel to recheck whether their Joues Contraste Blusher from the holiday collection looked sane compared to the Lancome one. And ultimately selected the Lancome Moonlit Rose Highlighter. Had a wonderful time with Tushar, the makeup artist for Lancome Palladium Boutique who also shared how amazing the waterproof eye liner pencil was and I picked up Waterproof eye pencil in Raisin Noir. I had picked up the Lancome Hypnose Dolls eye lashes mascara coffret set as well.
Then I went to L'occitane to meet the ever smiling Kavita (my friend) and got those limited edition L'Occitane Angelica Mists. This is one of the best hydrating mists ever.
From there I went to Clarins and got my favorite Iris Toner and Instant Light Complexion perfector. Thats all for the day's haul with some Schoegetten chocolates picked up from the Food Hall and a lovely sumptuous McSpicy Chicken meal and off to home I came.
Here are the pictures.
I shall be reviewing some of the relevant products soon.
Till then,
Ciao
Please do not copy any pictures or content of Beauty Traveller without prior permission. Thanks for reading my blog. I don't give 100% on the authenticity of the content here and it is subject to change without prior notice. Please read the disclaimer for any questions.