Beauty Traveller has been really busy with makeups and of course beauty travelling. Since it is essentially related to beauty, I keep myself updated with some of the most amazing launches coming this Spring Summer to India...Every brand has something to offer and this post I shall update to all who have missed or want to make their wish lists ready for the next makeup shopping spree..
So lets see what the brands have to offer....(covering the collections for Spring and Summer and some of the latest launches that I heart the most).....
GUERLAIN
The first and the best of all brands that I should begin from....As you all are aware and maybe most of you must have bought the Spring 2013 collection, I must say it was a big hit amongst the classes. Those who could afford Guerlain or had saved money just for Guerlain have largely benefited from their new collection. But what struck and intrigued me was their Blush G in Sakura, an Asia only launch which we were lucky to get.
My heart broke into a million pieces looking at this beautiful blush palette and its heft price of 4350 INR. Anyways its a beautiful blush for the fair skinned and does give an amazing flush of color.
Guerlain soon plans to launch their Summer collection which is a plethora of colors and textures and some of the piece de resistances that one can lay their hands on. I shall talk about it then.
ESTEE LAUDER
Estee Lauder launched their Fall collection nail paints a while back. These may get the position of the most beautiful nail colors I have personally ever seen. The colors are deep, vampy and very daring and irrestible to all. Whether its a bronze or a mercurial metallic flare or a royal purple or a poisonous green, Estee Lauder has nailed in a beautiful product. At a price of 1000 INR they may sound pricey but isnt it worth having an Estee Lauder in your makeup kit.
CLINIQUE
Clinique stunned me with some of their most covetable launches this year. Whether its the Chubby stick intense or Quickliner intense....they just have it all new and reformulated. I am so much in love with the 2 new foundation formulas they have introduced in their franchise. Whether its their long lasting Stay matte foundation or their pore minimizing foundation, I am enthralled by the new launches Clinique has to offer.
I loved Heftiest Hibiscus, Plushest Punch and Mightiest Maraschino the most.....they are simply luscious.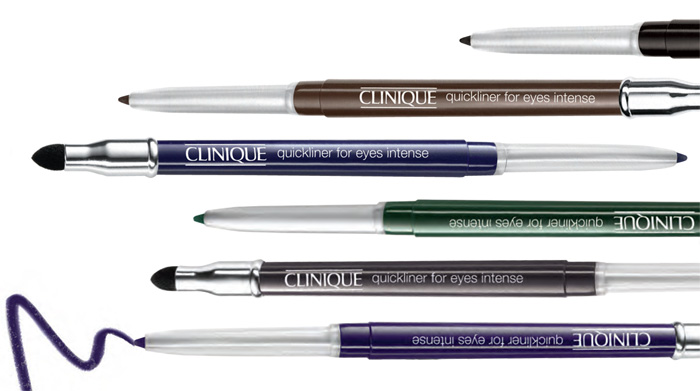 These formulas are really intense and have that liquid liner effect in a pencil form. Hygienically they are wonderful as they are not retractable. The ebony and midnight plum are my utmost favorites although I plan to buy all of them. Whom do they remind me from the drugstore brands? For those who dont know this, they are similar formulations to the Chambor Dazzle Liners or Max Factor Liner Effect pencil, so please remember these are dupeable. However for an allergy prone sensitive eye, Clinique is the safest bet.
In these foundations priced at 1900 INR one of the most important thing is to buy one shade lighter than your skin tone. This is because it is so matte that the pigments blend into skin and look natural. If chosen the exact skin color, it may look a bit muddy and darker so please remember this while buying this foundation.
An this is another quite amazing formula. Its lightweight, sheer and simply beautiful.
CHRISTIAN DIOR
Dior blew my mind by their array of plush Diorshow mono single eyeshadow colors, their new eye liner pen and of course the Dior Iconic Overcurl Curling mascara. I am going to skip the eyeshadows as they are very costly for 2100 INR but the mascara and liner sound appealing at the same cost. Lets see what the time has to say..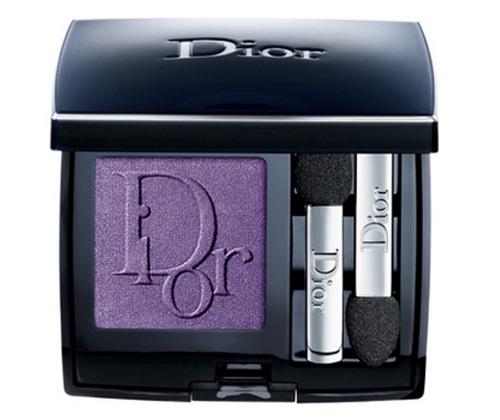 They have some 25 colors but I think all are not launched in India. My most most favorite are Lilas Mitzah, Marniere, Mordore and Khol. Please read this and if there any sponsors then let me know..LOL
The mascara and the eye liner pen are equally alluring.
I tried the mascara in the store and trust me, it curls in one coat. So black and dark is the pigment, that lashes look supernatural and of course super curled. A good mascara for the one who are scared of eye lash curlers
YSL
YSL is on its way to launch their Spring 2013 collection which is inspired by 'Gems'. The colors are droolworthy and the platter YSL has to offer has most of the colors exhibited on it but in jewel tones. So the eyeshadow quad, Rouge Volupte candy lipsticks, nail paints, eye liners and even the mascara have a lovely jewel tone.
I am also looking at the lovely blushes and not to forget their award winning glossy stains in the most incredibly soft wearable array of colors..
Image Courtesy
BEAUTEZINE
LANCOME
Lancome also launched their lovely Spring 2013 collection and I must say that their eye liners are really amazing. Not fascinated with anything else. Their separately launched Hypnose Star mascara is lovely too.
There is a lot more anticipated from Chanel, Dior, Guerlain and all so keep reading.
So thats all folks...These are some really nice products to hunt for. If you have got them or planning to get them then do share your haul links in the comments.Would love to check....
Till then,
Ciao
Please do not copy any pictures or content of Beauty Traveller without prior permission. Thanks for reading my blog. I don't give 100% on the authenticity of the content here and it is subject to change without prior notice. Please read the disclaimer for any questions.