The time has come to revamp and rethink over the 5 Best products from each brand. There has been a lot of additions, discontinuations and replacements of these cult favorite products from each brand and I should begin a new series of these posts now on.
Since YSL is one of the current hot favorites of mine, I thought of beginning the journey of the Best 5 with YSL. After all I am a Beauty Traveller....
The brand needs no introduction and I don't know of anyone who does not know YSL. The brand is a legend just like its eponymous owner and founder and it just gets better by the day (even after seeing a couple of major downfalls). For those who may not know, YSL is a L'Oreal company now and they have taken over the R&D to get some of the bestest possible products ever....
So lets see what are my 5 Current Favorites from this fabulous brand....
YSL PURE CHROMATICS EYESHADOWS
YSL has given a new meaning to eyeshadow applications with this phenomenal product. It would always rank no.01 in my list of eyeshadows as they make them the best and they can't make it better than this. The wet application of these eyeshadows are so mesmerizing and one can create some unique shades out of it. I do have 4 of them viz. 04, 05, 06 and 19 and shall be buying the no.08 soon. I wish and hope they launch more of these and have them in the line forever.
YSL MASCARA VOLUME EFFET FAUX CILS - BABY DOLL Mascara
The latest addition to their amazing Faux cils range of mascaras is the Baby Doll mascara. I just tested it today and shall be picking mine in a couple of days. The only word to describe this mascara is A.W.E.S.O.M.E.........................
YSL EFFET FAUX CILS GEL LINER
I can fight to claim this as one of the finest gel liners in the world. Apply in the morning and trust that it wont budge till you want it to go away. This gel liner makes a lot of promises enough to keep them. The colors that are available are fabulous too.....I am sold on the black, jade black and sea black....the colors couldn't get better than this.
YSL Le Teint De Touche Eclat FOUNDATION
This is a sheer foundation that gives the most amazingly perfect glow that can ever be thought of. I am in the shade BD50 (Beige Dore) and this glides and stays on like dream. When applied over a mattifying primer this foundation not only lasts long but gives a dewy skin effect and a glowing visage. The formula is gel and so smooth and alluring. Its a must try at least if not a must buy.
YSL MATTE AND RADIANT COMPACT POWDER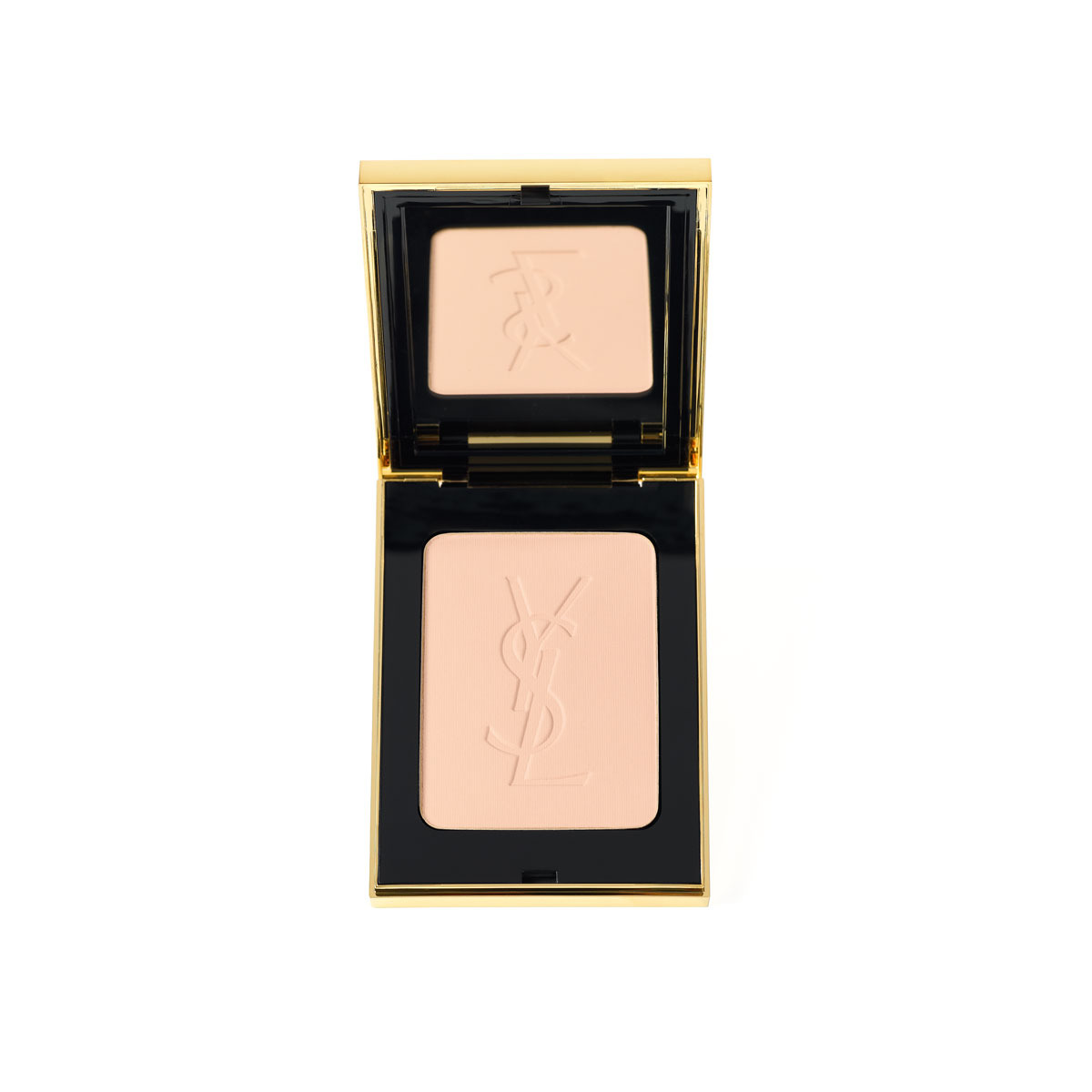 Call this my new found love as I needed one for blogging purposes. When I picked the last 04 shade that they had in stock, I immediately knew that this is going to go in the list of my HG products. Its just so cooling and soothing for a compact powder and packaged in the most chic way. The review of this comes soon as I have more to spill on the brand then.
So these are my top 5 from the brand. I know the slots get over soon but what to do when a brand has to offer so much. I shall some day do a series on 'What to buy, what to try and what to skip' for most of the major makeup brands I love, so keep reading.
Soon shall follow the best of 5 from my other favorite brands like Guerlain, Chanel, Estee Lauder, Clinique, Maybelline, Bourjois and so on.....Do keep reading and let me know your favorite YSL products in the comments.
Till then,
Ciao
Please do not copy any pictures or content of Beauty Traveller without prior permission. Thanks for reading my blog. I don't give 100% on the authenticity of the content here and it is subject to change without prior notice. Please read the disclaimer for any questions.