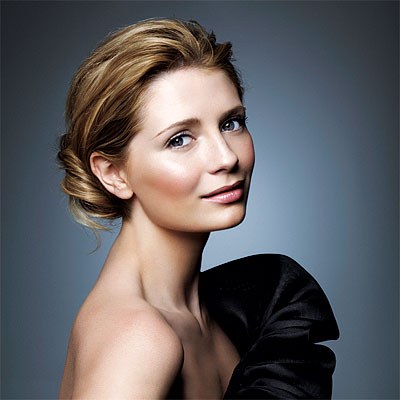 This is a post is for all those lovely people who have oily and acne prone skin and yet want to sport that ethereal glow on the face. Now the 'shine' and 'glow' are polar opposites and trust me people with oily skin end up looking greasy and patchy and all within a couple of hours. If you gone through this then this article is for you.
Lets get some knowledge on 'Oily' Skin.........
Oily skin generally denotes a skin type which is -
Shiny all over and throughout the day.
There is no balance of oil and water on the surface of the skin.
The sebaceous glands that produce oil are hyperactive.
The pores (openings of sebaceous glands) are usually open widely.
The oil + dirt + exfoliated dead skin form a plug over the sebaceous gland's opening leading to a bacterial micro-infection due to an anaerobic environment and blocked Oxygen flow and cause a pimple.
Usually the skin is dehydrated and the oily layer on the face just worsens the scenario.
Oil production can be triggered too....the factors are : -
Stress
Excessive Air conditioning in the room leading to dehydration
Odd working hours
Hormonal Imbalances
Excessive use of soaps and rubbing of skin
Atmosphere - more the humidity - more the skin dehydration as water is drawn out of skin - more the oil
And many many more factors....
What to do if you have oily skin?
Clean the skin thoroughly of the surface debris. Your face wash should not strip away all the oil of the skin as there can be a rebound oiliness due to excessive production caused by triggering of dehydration within the skin. Yes...excessive cleaning dehydrates the skin and causes oiliness as a medium to block trans-epidermal water loss.
A salicylic acid based face wash is fantastic to take care of clogging of pores. This also helps dissolve unwanted infection, kill bacteria and mildly exfoliate the skin to remove the surface dead layers.
A toner can be good to help reduce the pore size but I am doubtful whether it works that well. A Salicylic acid based toner or a Witch hazel toner, helps prepare the skin for taking up moisturization and conditions the skin.
A light weight hydrating serum with hyaluronic acid is really fantastic to restore the skin hydration at deeper levels. The process of oil formation is kept in control as soon as the skin gets the right signal of having optimal water levels within the epidermis and the dermis.
An oil free moisturizer usually with a tiny dose of Salicylic acid can work beautifully on the skin. Slowly the skin feels happy and relaxed and the oil production is controlled.
A mattifying sunscreen is a good option to control excess oil production. A mattifying moisturizer is good enough but it has limitations and after a while oil seeps through it.
Pore Minimizers are fantastic products to take care of oiliness especially in the T zone area and so are oil absorbing primers that give a fantastic base for the foundation.
MAKEUP FOR OILY SKIN
GETTING THE SKIN SORTED!!
One must prime (As Napoleon Perdis said, 'Not to Prime is Crime') whatever the skin type is. Every primer has some or the other benefit, the key benefit being making a barrier between the skin and the foundation to keep the foundation from oxidizing and facilitate long wear. Some of the best primers in the market have a great blend of silicones and oil absorbing spheres that prevent the sebum from seeping within. With effective skin care, the use of a separate makeup primer may not be even needed.
Addition of an extra anti-shine product especially on the T zone area is enough to go through the day.
Use an oil-free foundation, preferably a long lasting one as they do have oil absorbing properties. Do you stay away from oil? Preferably yes, if you don't want clogged pores and acne. The foundations that one must avoid for oily skin are generally the words like 'anti-ageing', 'illuminating', 'extra-balm' or any heavy duty foundation that does make a lot of skin caring claims. You may get the same skin caring benefits in a skin care product so why makeup!!
Who said Cream foundations are not good was a beauty dummy. Now a days, creams do not necessarily mean the composition but mean the texture of the product. Creamy foundations are fantastic for oily skins as the volatile silicones evaporate and give a lasting powdery finish.
An oil free foundation also has its limits. A good foundation can take you through 3-4 hours of oil free wear but can give up after that. The solution does not lie in application of powder but 'Blotting' excess oil.
If you are into appearing in front of the camera and thankfully reading my blog, then this is for you. If you use a heavier coverage foundation like Kryolan Derma color etc for photography purposes then I found out one amazing product from Kryolan that dissolves the cream to make it liquid providing exactly the same coverage, same benefits and in fact better effects than that. This star product is 'KRYOLAN MAKEUP BLEND'....three magical drops in a pea size amount of cream foundation and you will experience magic.
Even if you have oily skin one must limit the usage of excess powder. Imagine what would excess powder do an oily skin when you imagine flour and oil. It has to turn into cake...(LOL)....Instead opt for a lovely spritz of your favorite makeup fixing spray after you delicately powder your entire face. I use my favorite Kryolan Dermacolor Makeup Fixing Spray.
Sometimes the skin does misbehave and lead to a lot of oil production. I thought of a small solution which has always worked for me. I spritz on a hydrating spray like Kryolan Surgiva or Clinique Moisture Surge or MAC Fix + and let the mist seep into the skin. This leaves it hydrated and helps the foundation go on longer and better. I have done this over ultra long wearing foundation and the results are phenomenal.
If you have a skin that is an oil factory, then only the long wearing foundations are your cup of tea. I love the MAC Pro Longwear foundation and Lancome Teint Idole Ultra 24 HR foundation as they last the longest and just don't move for a while. Although not getting the right shade can cause disasters that cannot be measured.
Some makeup artists apply a very thin layer of transparent setting powder like MAC Prep + Prime or MUFE HD powder before they start the foundation. This powder does work as a primer. I haven't been very successful with this method though.
A big question is BRUSH Vs SPONGE Vs FINGERS. It does not matter......I just feel one should avoid fingers if you have oily skin. Fingers just stimulate excess oil production. Its like massaging a blotting paper over ground nuts. You can see how the oil leaks through the nuts and blots on the paper.
An oil skin is generally equivalent to open pores. Using silicon based pore minimizers may do the trick but a pore minimizing treatment with salicylic acid and a gentle peeling mask would do million of wonders over pores. BTW Open pores are generally genetically predisposed too so don't blame the products always.
Too much of oil and a badly damaged skin may demand a good retexturization treatment using AHA and BHA. Theses treatments work wonderfully well when one uses sunscreen and maintains optimal moisture levels. It has proven to do wonders for oily skins and do give it a try at a good clinic and see the amazing results.
While choosing the right foundation, wear it for at least 8 hrs till you get satisfied with the big claims that they make. Its better to choose a foundation wisely than creating cakey disasters. Its good to choose a foundation that is exactly the same as your skin shade as oily skinned people do experience oxidation of the Titanium Di Oxide in the foundation and may look dark. If you can risk it then opt for one shade lighter too. Maybe the powder would help get the exact skin color that you want.
For concealing any acne or blemishes, there are many fantastic salicylic acid based concealers that not only conceal but also prevent pore clog and heal the skin.
A BB or CC Cream is a fantastic option as they are very oil absorbing and do have certain skin care benefits. A silica based BB cream will take you through almost half of the day while a CC cream will help you retain a lovely glow on the face that is not SHINE.....
Some of my favorite products for Oily skin are : -
Guerlain Mattifying Primer
Chanel Base Lumiere Primer
Elizabeth Arden Visible Difference Good Morning Serum Primer
Clarins Instant Smooth Perfect touch primer
Estee Lauder Mattifying Primer
Bourjois Flower Perfection Primer
Bourjois Flower Perfection Loose Powder
Benefit Hello Flawless 15 HR lasting primer
Clinique Moisture Surge CC Cream
Kiehl's Actively correcting and Beautifying BB cream
Lancome Teint Idole Ultra 24 Hr lasting foundation
Revlon Colorstay Foundation
Bourjois Healthy Mix Foundation
Clinique Stay Matte foundation
Chanel Perfection Lumiere Foundation
Guerlain Tenue De Perfection Time Proof Foundation
And many many more.......................
These products are God sent for those who desire to control oil but please remember nothing is foolproof...Oil does make a fool of us....In the next article I shall be talking about the makeup products that go on oily skins. Hopefully you'd love it.
Hope you liked this segment. I do such posts when I am in full consciousness (LOL)....
Till then,
Ciao