Makeup Artist Mary Greenwell is no less than a 'legend'. One of the most respected and highly honored makeup
artiste
we would ever come across, Mary is simply the most amazing lady ever. Being a top makeup artist encapsulates many aspects - from the talent to the persona to the presentation and Mary happens to be the 'Goddess' of makeup.
Mary Greenwell is known for a lot of things. She pioneered many aspects of makeup single handedly, gave rise to some of the very famous products that are precious (Elizabeth Arden Smokey Eye Pencil) and have inspired careers of so many other famous makeup artists we know of, including Charlotte Tilbury, Tom Pecheux, Diane Kendal and Lisa Eldridge. When it all started in 1984 - Mary has been one of the most coveted makeup artists of the beauty industry and the saga continues.
Let's have a glimpse at some of the enormous contributions of the legendary Mary Greenwell.............
Mary Greenwell is simply enigmatic. Whether its prepping a supermodel (Christy, Naomi, Linda, Cindy and Claudia) or a celebrity (Uma Thurman, Cate Blanchett, Jessica Chastain to name a few), Mary is class apart when it comes to beautifying them. Not just a painter as one would call it, Mary happens to make a signature on these famous faces and these are pillars of inspiration to others. Whilst creating looks for innumerable magazines and having her number on speed dial of the Who's who of the fashion and movie industry, Mary is also famous for her makeup looks for Princess Diana who transformed into that iconic fashionable diva that we remember her as. Even today the late Princess dwells in the hearts of many and her imagery is majorly contributed to the great works of Mary Greenwell.
From creating modern makeup trends to reinventing the looks of the yesterdays, Mary is simply one of the best choices ever. Mary's foray into makeup started by assisting Ilana Harkavi of the famous makeup brand
Il Makiage
and a legend was born. From there Mary moved to Paris to beautify the shoots of legendary photographers Patrick Demarchelier, Paolo Roversi and Peter Lindberg (the 3 'P'eaks of Mary's career) and she worked hand in hand with legendary hairstylist like Didier Malige and Sam McKnight.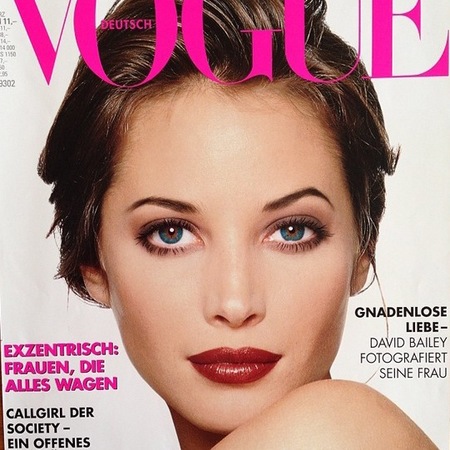 (Christy Turlington)
(Princess Diana)
(Cate Blanchett)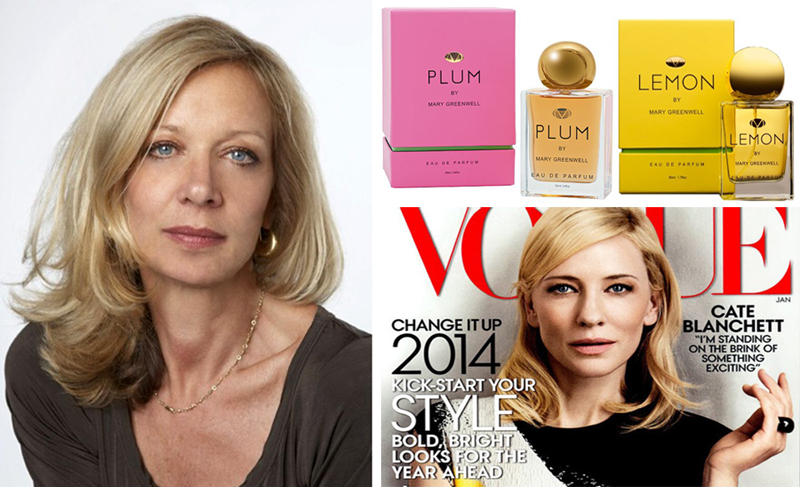 (The Iconic Fragrances)
Since then Mary's works have graced people's favorite fashion magazines like Vogue, Glamour and Harper's Bazaar. Mary has closely worked with (and made great friends) Christy Turlington, Linda Evangelista, Cindy Crawford, Stephanie Seymour, Tatiana Patitz - the super duper models of the ERA, Hollywood icons like Amanda Seyfried, Uma Thurman, Gemma Aterton, Lily Collins, Cate Blanchett to name a few and major beauty and skin care brands like Suqqu, SK-II, Elizabeth Arden, YSL, Bobbi Brown, Laura Mercier etc.
Mary is the makeup ambassador of Chanel cosmetics where she creates alluring and beautiful looks for many many shoots and campaigns.
In the makeup industry, Mary Greenwell is known for her impeccable taste and style and has created flawless looks that can be judged as works of a truly passionate genius. With the motto of making a woman look her 'Best', Mary's makeup style is an enhanced makeup look (that makes one actually look supernatural) emphasizing the best assets of a woman's face.As a diva herself, Mary is a fountain of knowledge on beauty and aesthetics and is sought after by all the beauty editors of major publications. Her own makeup style is so beautiful and modern and reflects in her works on her A list clients.
With a prodigious contribution in the world of makeup, Mary seeks pleasure in fragrances and with a touch of her flawlessness has created Harrod's Exclusive perfumes- Plum, Lemon, Cherry and Fire which are a rage and of course a staple of all those beauties Mary works with.
So much to say and so much to write, this article is limitless to the unfathomable works of Mlle Mary Greenwell.. To know Mary more (she feels like a mother - a makeup mother), do have a look at her interviews with Sali Huges
HERE
and
HERE
and also do not fail to see what Mary Greenwell carries in her
makeup case.
She needs no introduction of Google and you can and must follow her on @marygreenwell (Instagram) and see the magic happening. Do check Mary's Masterclasses on Youtube in association with Lisa Eldridge and Get the Gloss.
(From my Instagram @neerajnavare)
With such a legend herself, Mary is very very down to earth and is modest enough to be able to appreciate the works of a novice like me (on Instagram - after tagging her). You need to have a big heart and an beautiful soul and you need to be born as Mary Greenwell........................Its my ultimate dream to meet Mary Greenwell someday (feels like we have a soul connection).
For Mary Greenwell I'd say "THE HAND THAT HOLDS THAT MAGIC BRUSH.........RULES THE WORLD"
Hope you liked the article. Do let me know in the comments. (If I may have made any grammatical errors or some unpardonable mistakes in writing this article....I sincerely apologize. You've no idea how anxious I was....)
Till then,
Ciao
Please do not copy any pictures or content of Beauty Traveller without prior permission. Thanks for reading my blog. I don't give 100% on the authenticity of the content here and it is subject to change without prior notice. Please read the disclaimer for any questions.